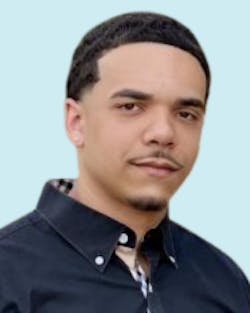 Alex Gause
Alex Gause | Licensed Real Estate Agent
Languages Spoken:
English
I'm Alex, an apartment locator based in Austin, Texas! I have a passion for finding people their dream home here in the city. I look forward to helping you!
Contact Alex Gause
See what Perch members are saying about Alex Gause
Meet members of our community, hear their stories and see what they are saying.
"Alex was amazing. He helped me out so much with finding a place with a budget for me that allowed larger dogs. Alex isn't pushy and helps you out as much as possible and is honest about everything. He also tours the properties with you and gathers your feedback to help you narrow down your choices for the apartment you want. Thanks again for helping me out, Alex!"
Katie Walz
"Alex G at Apartment Experts was super helpful in helping me find a place in Austin. He did a great job asking all the questions I would not have thought to ask. He really made sure the apartment had what I wanted and checked in to make sure I was happy with my choice. Would highly recommend working with Alex."
Drew Levy
Ready to find your place to land?
Fill out the form to start your hunt with Alex Gause