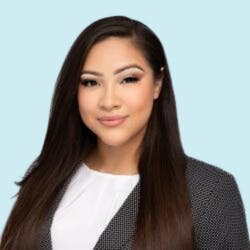 Roxanne Macias
Roxanne Macias | Licensed Real Estate Agent
Languages Spoken:
English |
Spanish
Hi! My name is Roxanne, & I go by Rox. ✨
I am a Licensed Real Estate Agent that specializes in Apartment Locating. 🌆
I was born and raised in Austin. 🌳
I have been in the apartment industry since 2016.
My hobbies include hiking, reading, and trying out new restaurants. 🌮🍹
Let's find your new home 🏠🔑
Contact Roxanne Macias
See what Perch members are saying about Roxanne Macias
Meet members of our community, hear their stories and see what they are saying.
"Roxanne was wonderful helping my fiancé and I to find our future apartment in Austin. She was very knowledgeable on which apartments to recommend/keep us from! She took her time going through several apartments with us and went on tours with to ask property managers all the right questions for us. Definitely recommend coming to her if you're looking for your next home in Austin!!"
Maria Cortez
"Roxanne was extremely kind, helpful, and patient through the whole process. 10/10 would recommend her to anyone searching for apartments!"
Gabriel Batiste
Ready to find your place to land?
Fill out the form to start your hunt with Roxanne Macias